Variation Swatches is easy to use WooCommerce product variation swatches plugin. It offers an aesthetic and professional experience to select attributes for variation products. It turns the product variation select options fields into radio images, colors, and label. It means with the help of this powerful WooCommerce color or image variation swatches plugin, you can show product variation items in images, colors, and label. So, you can say goodbye to dropdown product attribute fields.

Variation Swatches for WooCommerce not only offers the color, image and label attributes in the single WooCommerce product. It also enables them in product quick view. If you're using WooCommerce themes like Flatsome that comes with default Quick View option, you don't need to hassle to load color and image swatches for variable product attributes in quick view separately.

In the free WooCommerce attribute variation plugin, besides creating size, brand, image, color, and label variation swatches, you can handle the swatches shape style Rounded and Circle. On top of that, it allows you beautiful tooltips on variation swatch hover. Based on your requirement you enable and disable hover from the settings. To maximize and personalize your development process, the product attributes swatches comes an option to disable default plugin stylesheet so that you can personally write your own CSS.
Content on this page is based on https://wordpress.org/plugins/woo-variation-swatches/ correct as of 
User experience
On Product Detail Pages, store visitors are able to see graphical representations of product variations with a number of configurable options.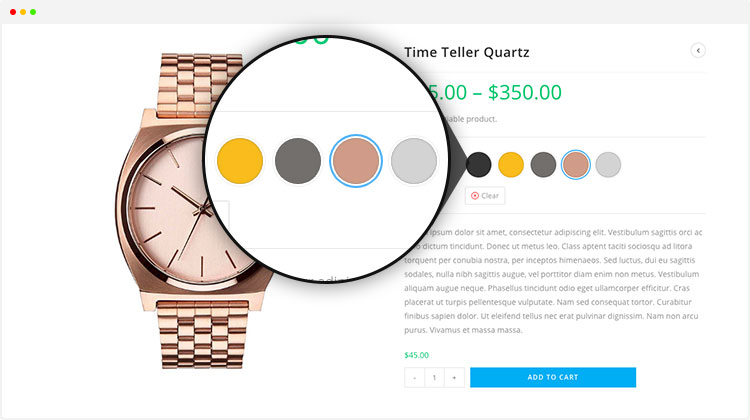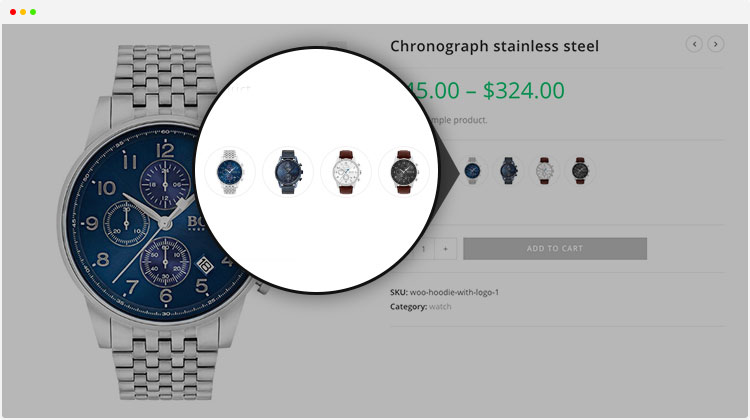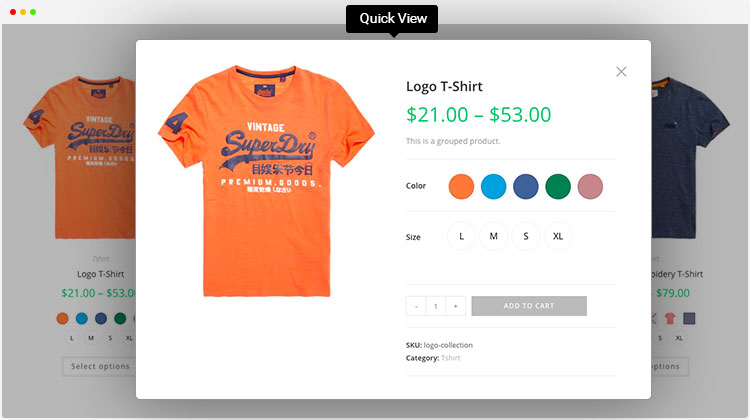 Benefits
This plugin provides store visitors with a much more intuitive and visually engaging way of reviewing product variations. This increases their propensity to understand the available options, find one they like and ultimately to proceed with a purchase.
Dependencies
Related Qala features