Allow EU businesses with a valid VAT number the choice of paying tax at your store
Content on this page is based on https://woocommerce.com/products/eu-vat-number/ correct as of 
User experience
This extension provides your checkout with a field to collect and validate a customer's EU VAT number if they have one. Upon entering a valid VAT number, the business will not be charged VAT at your store.
The validation function uses the handy VIES.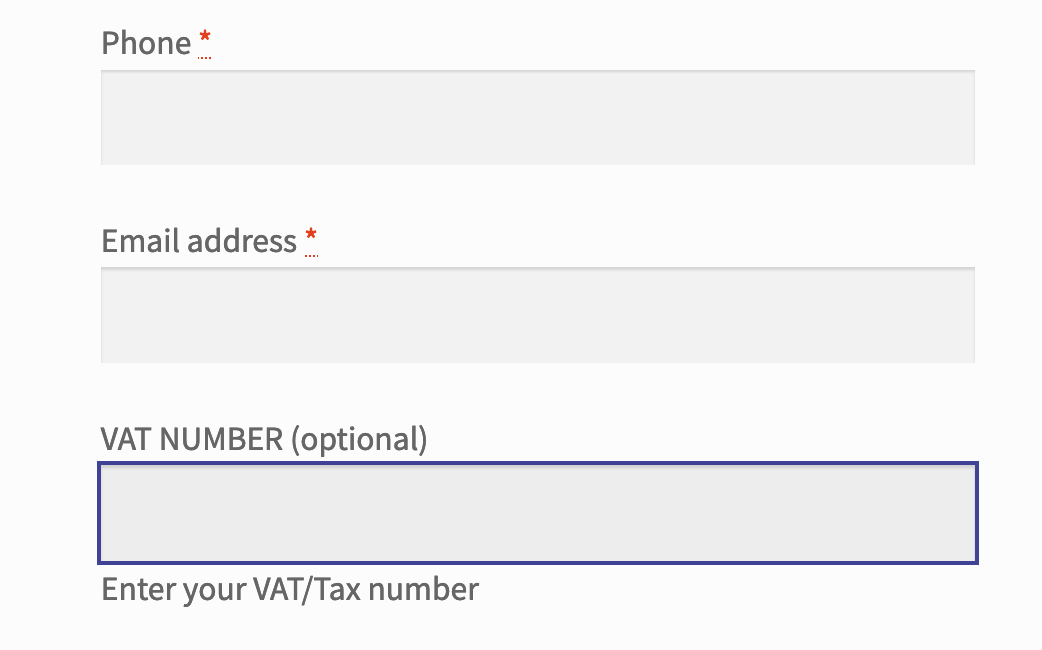 Benefits
Allows B2B selling within the EU with correct taxation at point of sale.
Dependencies
Related Qala features